ECOSYSTEM GROWTH MODEL
STAGES OF COMMUNITY GROWTH™
Grow a culture of entrepreneurship in any community with these six building blocks of activity.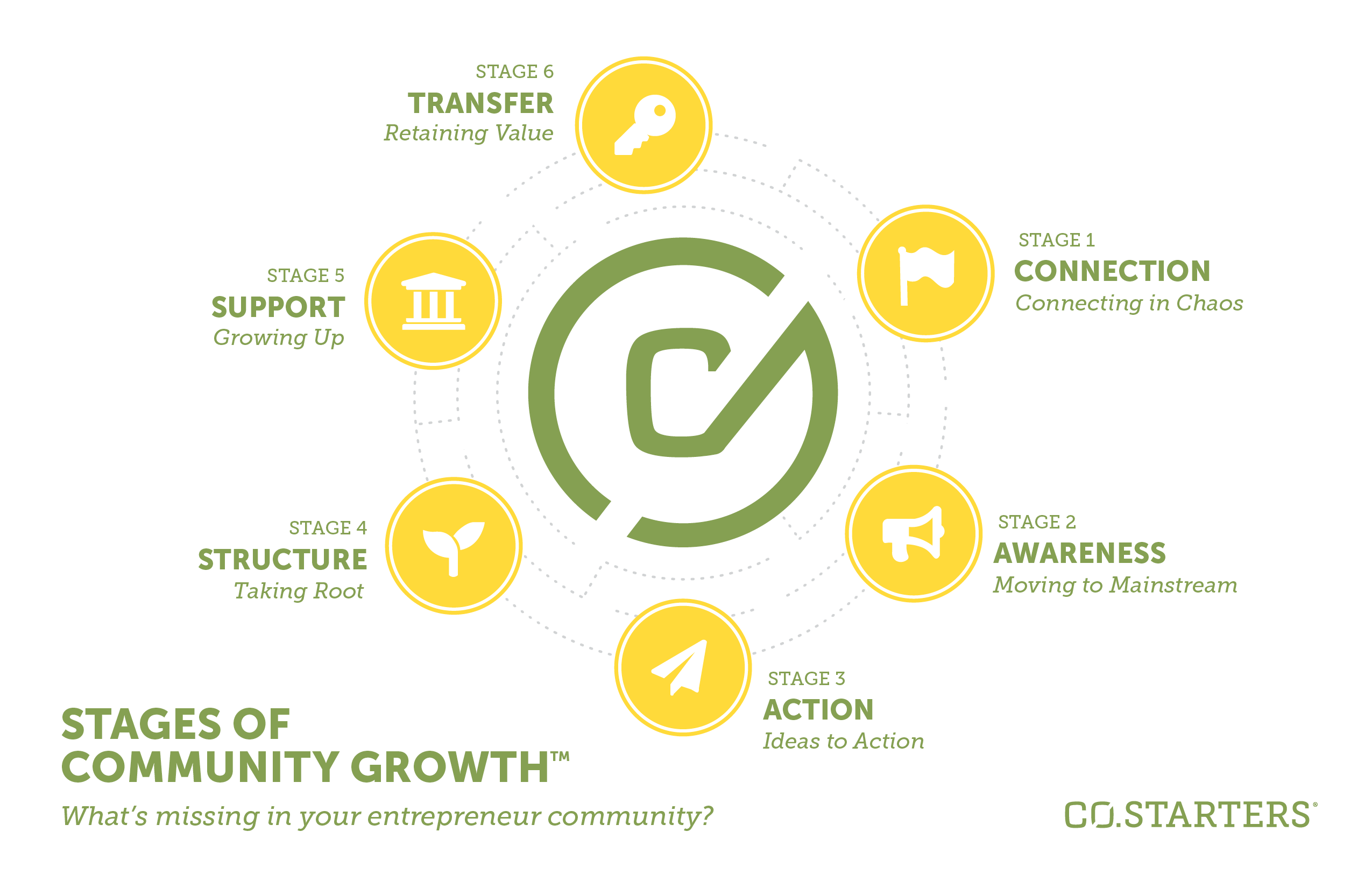 Through our work with hundreds of grassroots communities we've identified six key stages of activity that are components of a thriving entrepreneurial ecosystem. The Stages of Community Growth™ framework helps you identify the most effective path to achieve your goals.
Find next steps
Stop guessing and know exactly which activities you should focus on next.
Align your efforts
Use this simple framework to help get fellow builders on the same page.
Identify tools
Receive bonus emails sharing specific resources that align to these stages.
"While we realize each community is different, there are patterns that can help you better recognize when and where to focus your efforts in order to ride the powerful wave of the current trend and see transformational results."
–Enoch Elwell, CO.STARTERS Founder
Tools trusted by 200+ communities and 12,000+ starters.