Each year during the holiday season we look forward to putting our money where our mission is: helping communities thrive through entrepreneurship. The CO.STARTERS Holiday Gift Guide was created to celebrate the growing community of starters we are proud to support, and to help anyone shop local anywhere and leverage their holiday spending to support entrepreneurs and the communities that support them. 
Shopping small is trendy, but it's also strategic. Not only does shopping on a local scale provide obvious benefits to the businesses themselves, but there are a number of other advantages to supporting small business:
Personal connection to the entrepreneur
When you buy from a locally owned small business, you forge a bond with the owner, whether you are aware or not. In most cases the product has gone from their hands into yours, minimizing the middlemen. This connection is nearly impossible when you purchase from a large corporation, where the labor that brings you the product remains anonymous.
Uniqueness of the gift
More often than not, purchases from small businesses are one of a kind, adding a personal touch to the gift itself. If you need to find a special gift, chances are you'll be more satisfied with an item or service from a unique small business as opposed to a giant seller.
Fueling the local economy
You don't need a degree in economics to understand how shopping locally supports the local economy. The American Express Shop Small® campaign estimates that for every dollar spent at a small business in the U.S., approximately 67 cents stays in the local community.  Instead of your capital being consumed by big box stores that have little to no investment into whether the community thrives, your money lands in the pockets of the owners and employees of small businesses—people just like you.
Small businesses give back to their communities in exponential ways. When you shop with starters, you're powering local economies everywhere.
More About the Gift Guide
The third annual CO.STARTERS Holiday Gift Guide features more than 100 starters supported by the growing CO.STARTERS network of entrepreneur support providers, and includes gift ideas ranging from artisan foods and home goods to patent-pending inventions and beyond. The majority are made by women-owned companies, a quarter are minority-owned, and several are veteran entrepreneurs. All proceeds go directly to these small businesses.
Each of the 100+ small businesses in this year's Gift Guide represents an individual with an idea and a supportive community that helped them bring it to life. Beginning on Nov. 30, Small Business Saturday, we are highlighting one starter a day for 12 days from our 2019 Holiday Gift Guide. Watch our social channels each day to learn more about the founders behind these products. 
Happy shopping and sharing!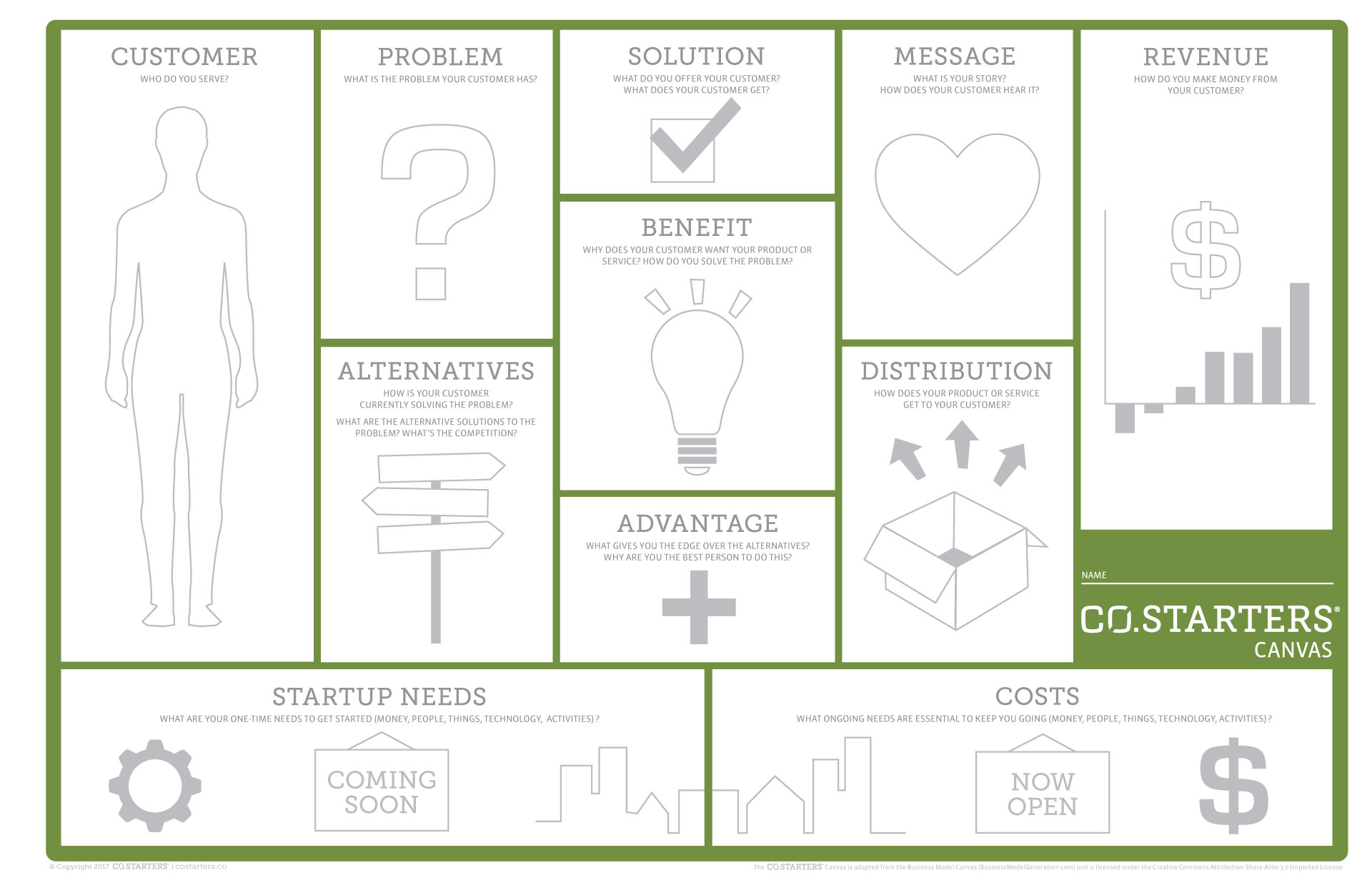 Are you an aspiring starter? Do you help starters?
Download the free framework we use to help people turn ideas into action.