Proven solutions to power your entrepreneur support system.
Our globally-recognized programs and tools are trusted by more than 200 communities and more than 15,000 starters.
BUSINESS LAUNCH + SUPPORT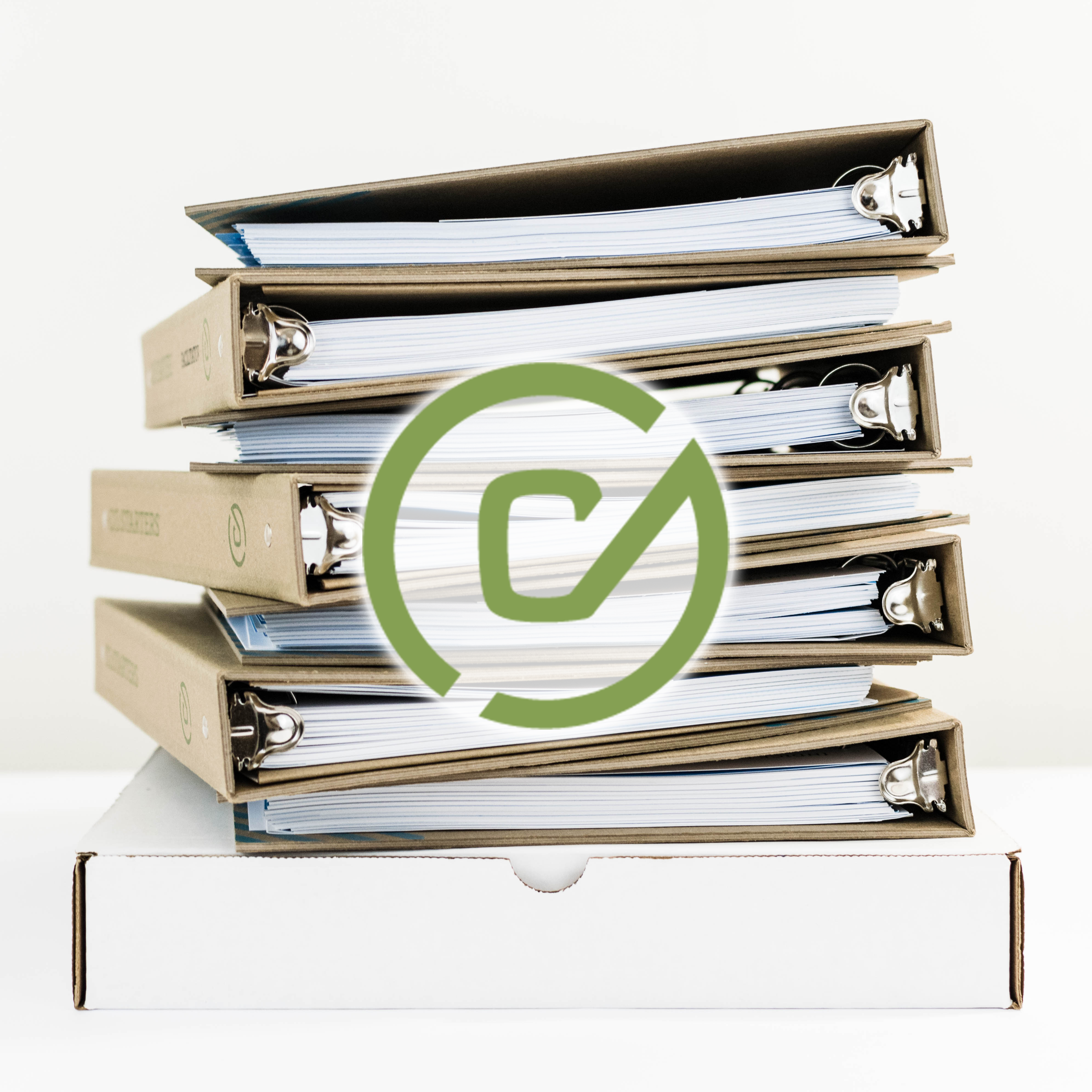 BUSINESS LAUNCHING PROGRAM
CO.STARTERS Core™
Our signature program is the 10–12 week, cohort-based, CO.STARTERS Core curriculum that equips entrepreneurs of all kinds with the insights, relationships, and tools needed to turn ideas into action.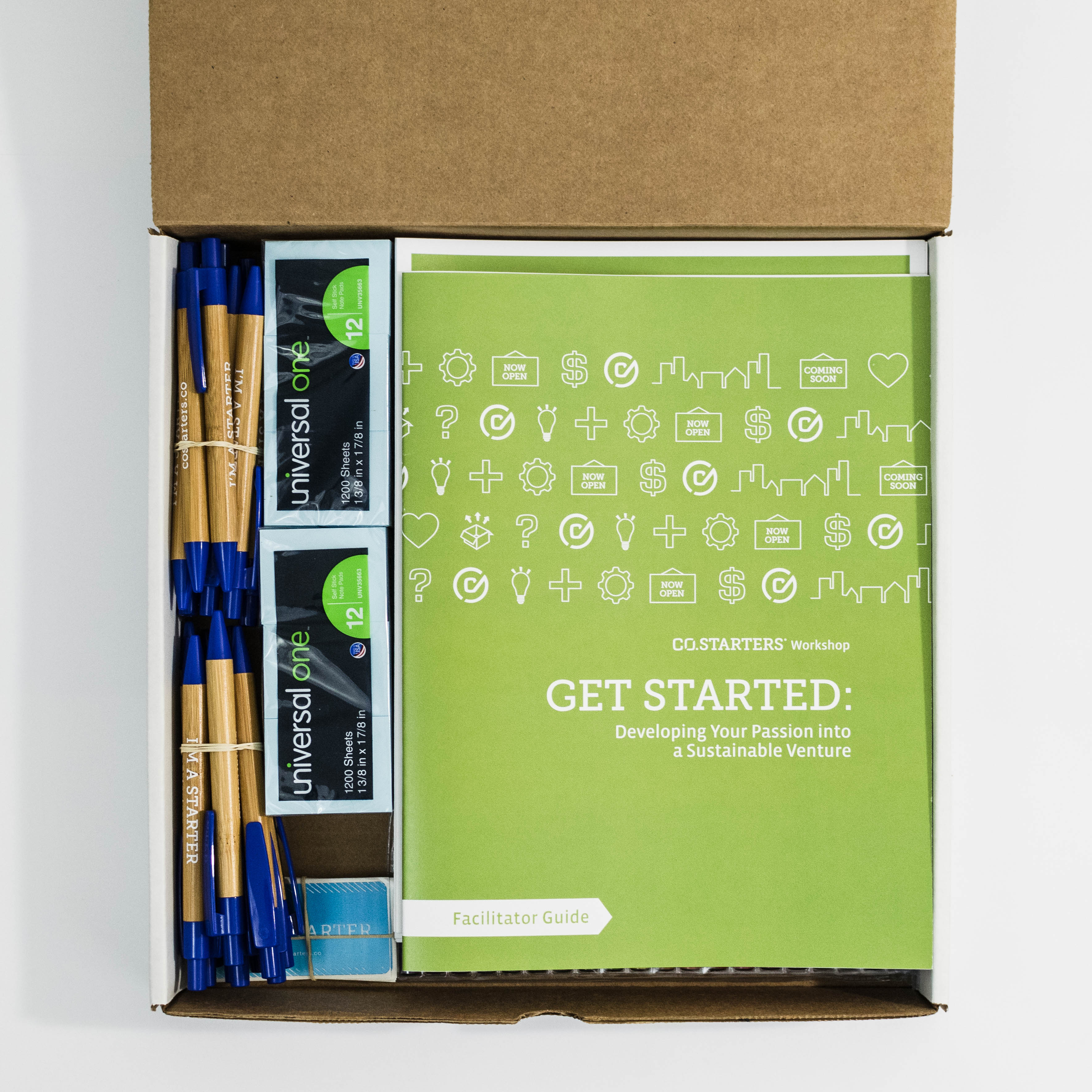 BUSINESS LAUNCHING WORKSHOP
Get Started™ Workshop
Designed for people with ideas who are stuck or just getting started, this three-hour workshop helps participants explore entrepreneurial ideas, refine their models, and define next steps.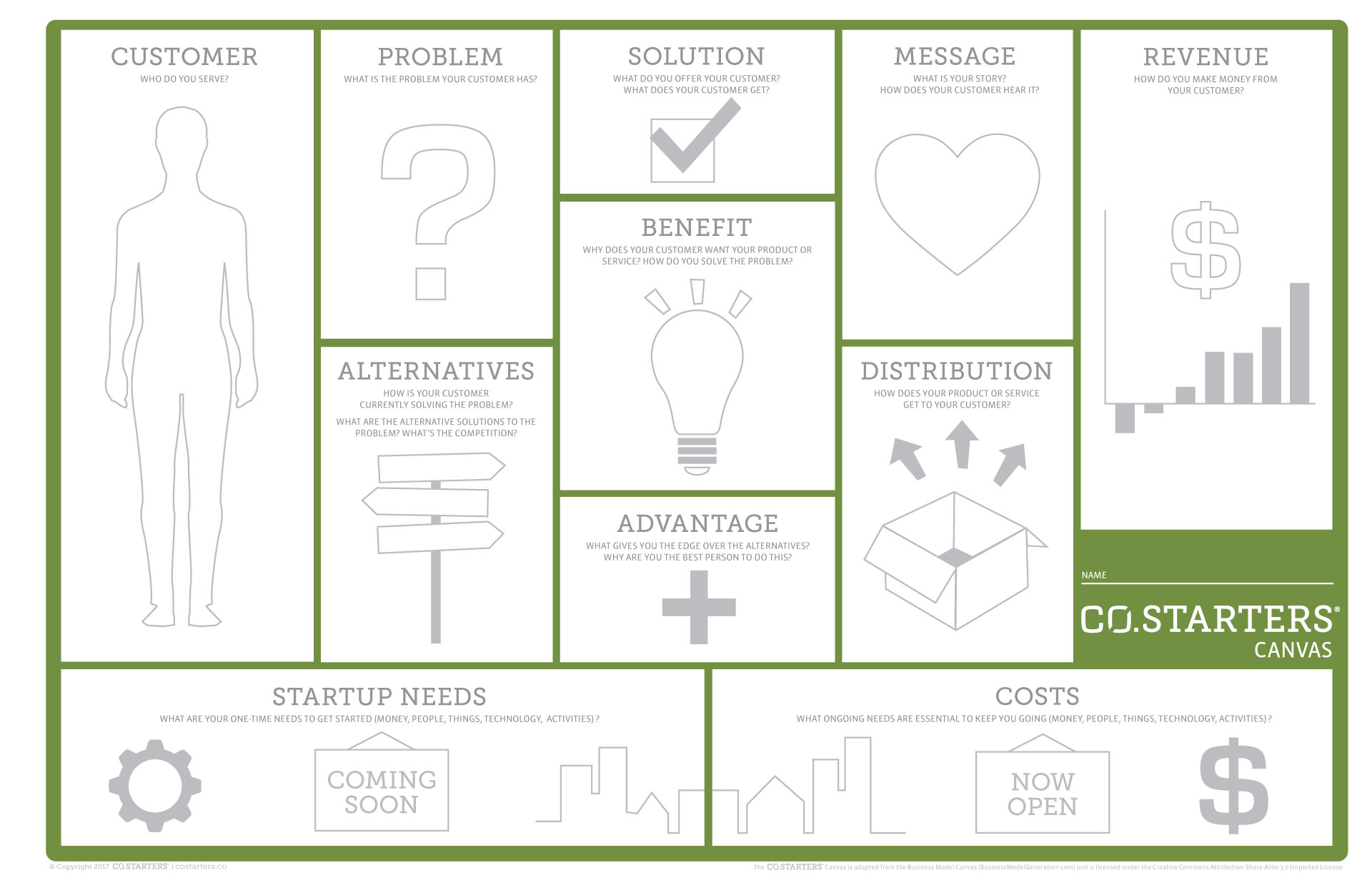 BUSINESS IDEA MAP
CO.STARTERS Canvas™
This simple and intuitive visual map helps entrepreneurs of all kinds refine (or reimagine) their ideas. Adapted from the "Business Model Canvas" developed by Alexander Osterwalder.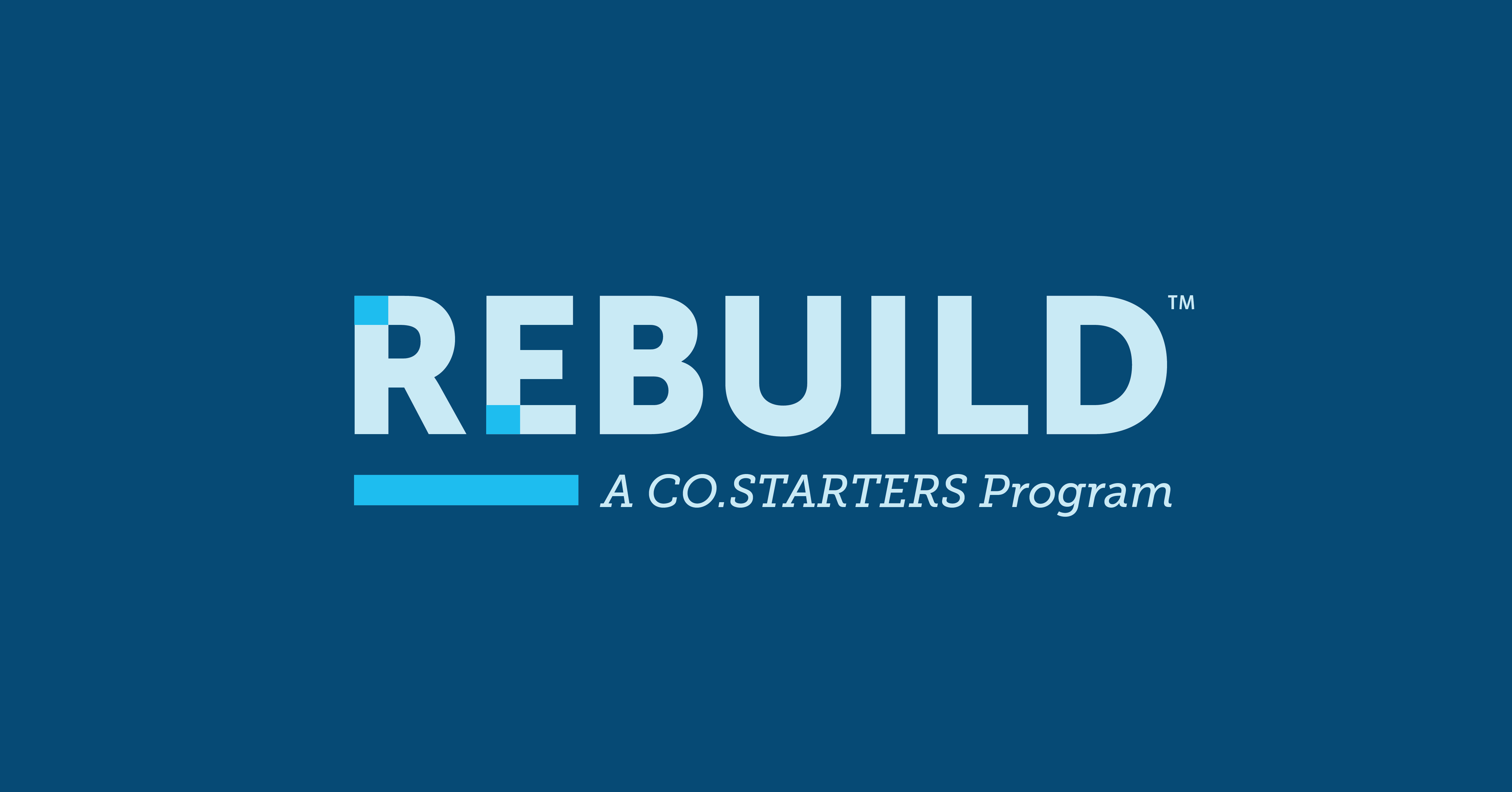 BUSINESS RECOVERY PROGRAM
Rebuild™: A CO.STARTERS Program
A live-facilitated, 10-session program that helps entrepreneurs impacted by crisis refocus their business models, stabilize, and build toward long-term recovery.
BUSINESS RECOVERY WORKSHOP
Refocus: A CO.STARTERS Workshop
A two-hour, interactive virtual workshop that helps entrepreneurs get back to the basics and find the clarity and focus needed to find their next step forward.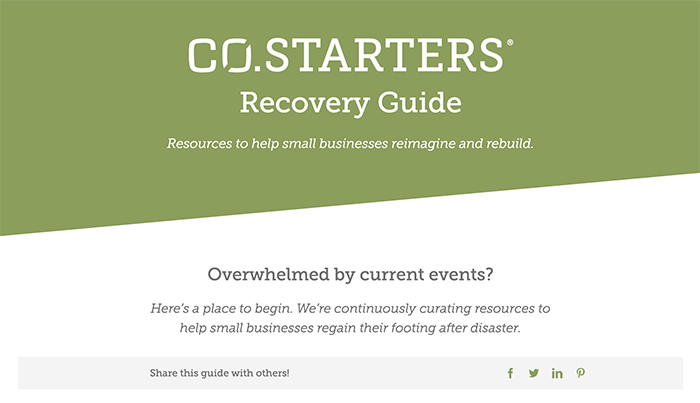 BUSINESS RECOVERY RESOURCE GUIDE
CO.STARTERS Recovery Guide
An online directory of curated resources for small businesses navigating COVID-19, organized by topic and industry.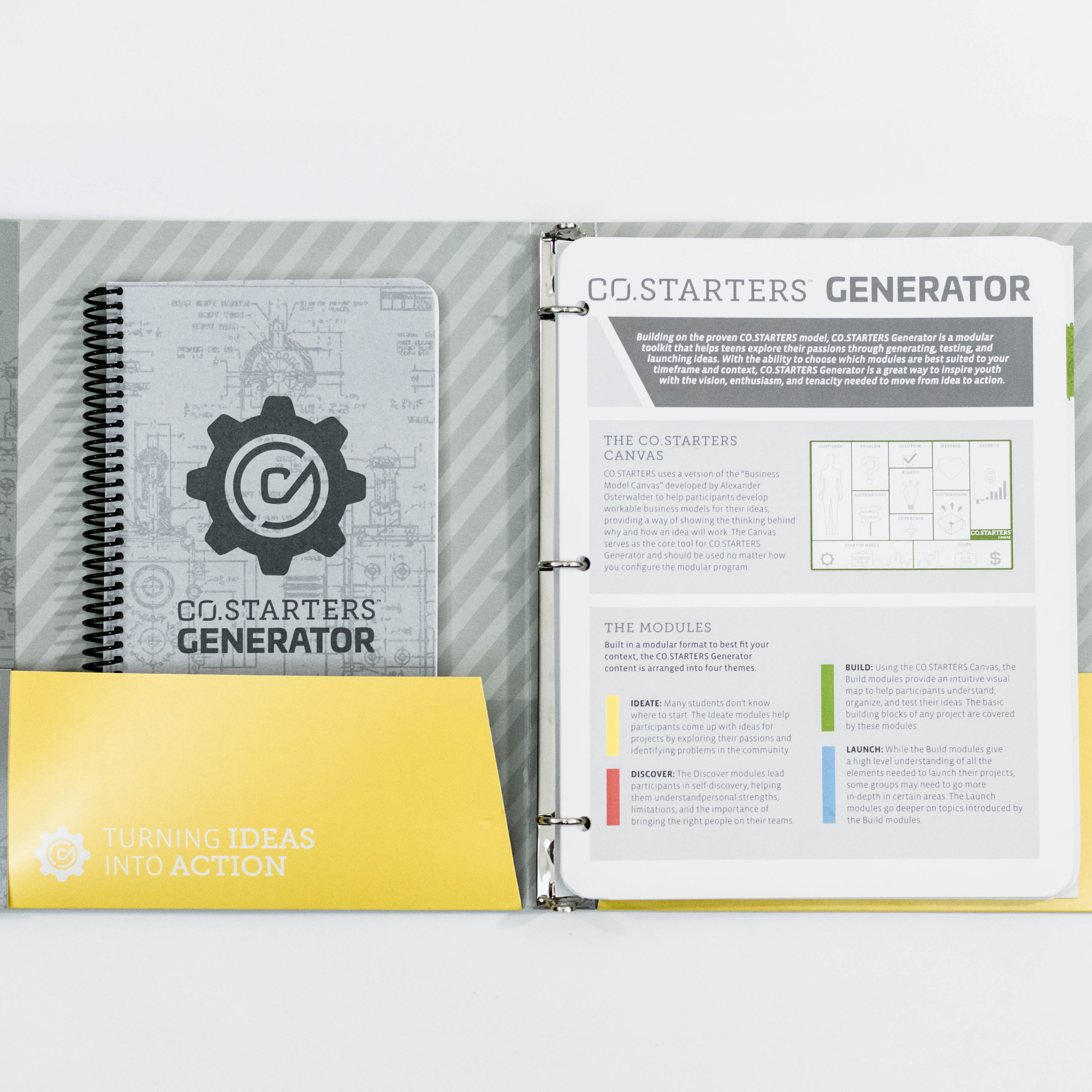 YOUTH ENTREPRENEURSHIP PROGRAM
CO.STARTERS Generator™
A modular version of the CO.STARTERS core program helps teens generate, test, and launch ideas.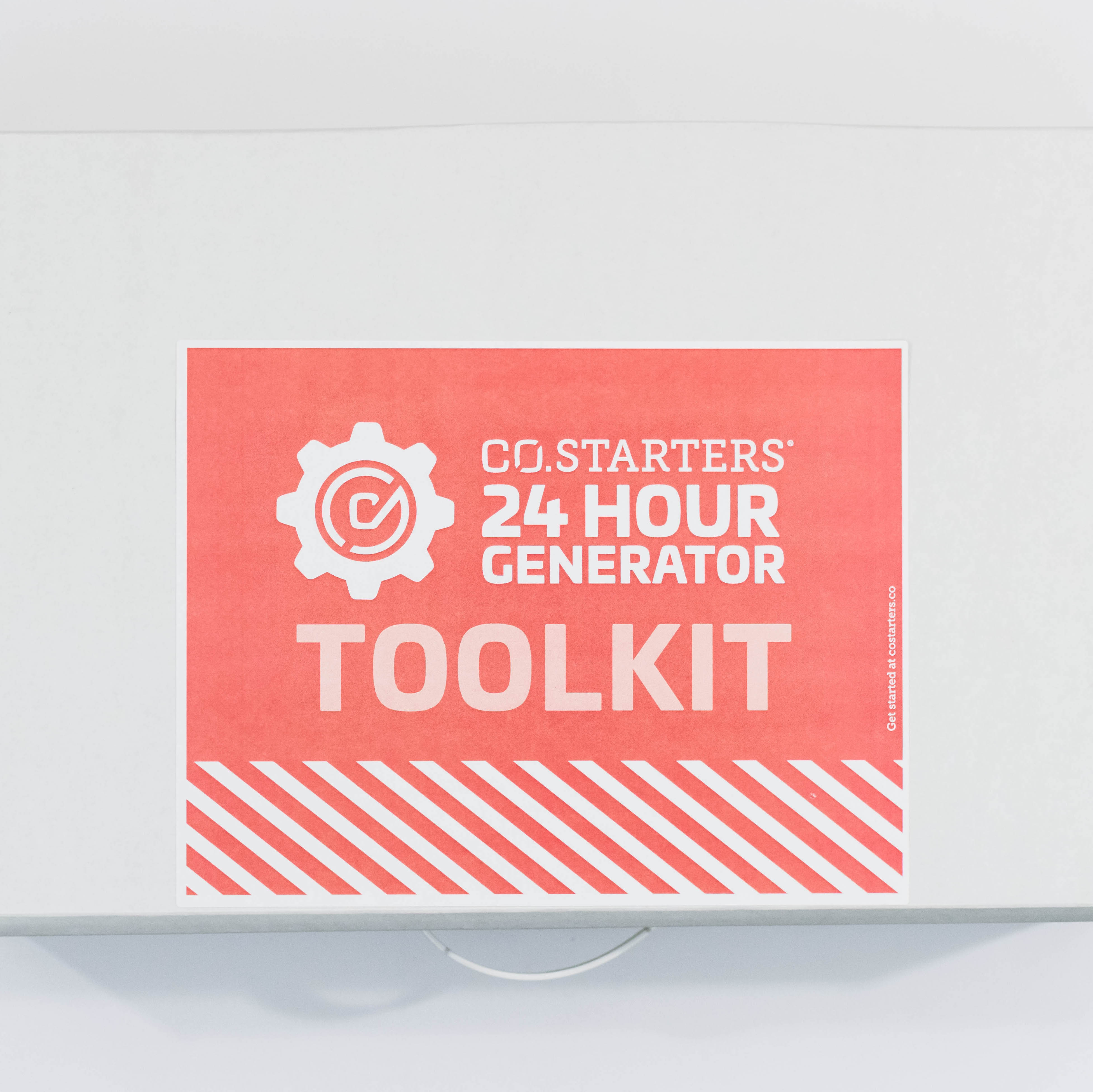 YOUTH EVENT TOOLKIT
24Hour Generator™
A complete toolkit for running an event designed to inspire high schoolers to become entrepreneurs.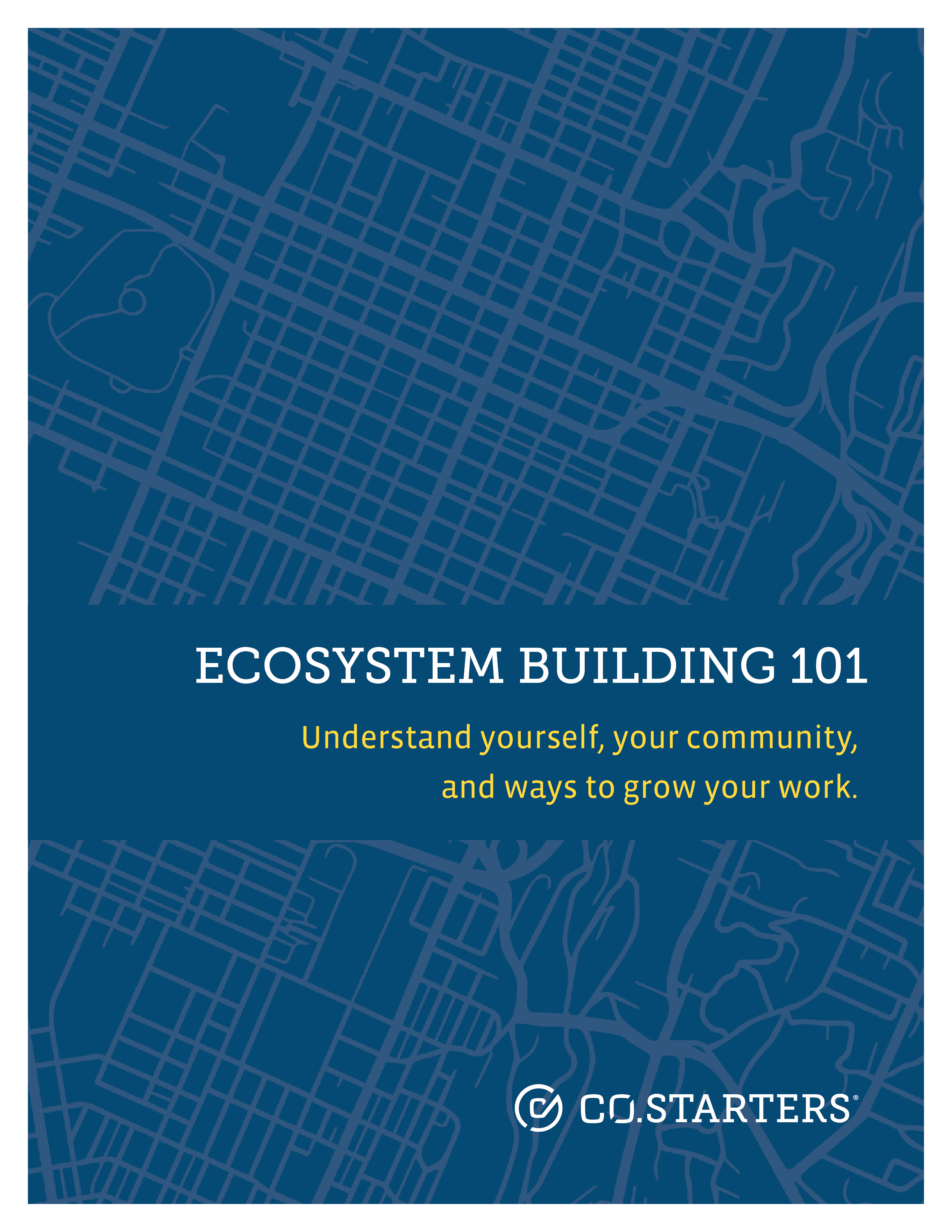 ECOSYSTEM PRINCIPLES WORKSHOP
Ecosystem Building 101
Bring CO.STARTERS to your community to facilitate this workshop that helpslocal leaders learn what ecosystem building is and equips them to do it.