"Knowing other business leaders in the area, having gone through the program with them, has really boosted my ties to the community and lent me the support I need."
–Sarah Lydick // Sarah's on Main
Supported by Wheeling Heritage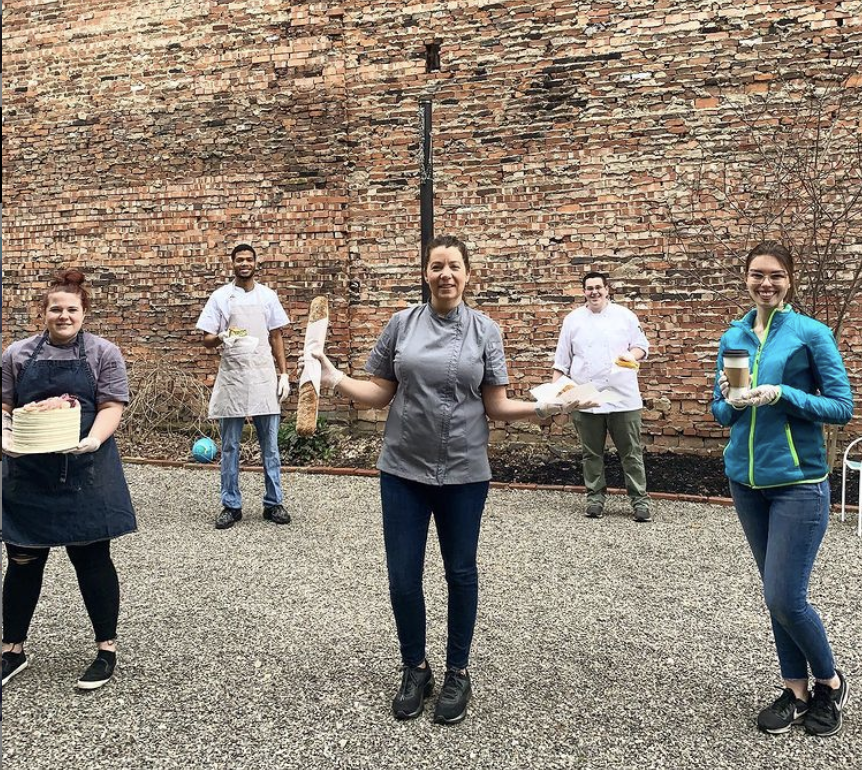 "Knowing other business leaders in the area, having gone through the program with them, has really boosted my ties to the community and lent me the support I need."
–Sarah Lydick // Sarah's on Main

Supported by Wheeling Heritage
When Sarah Lydick sat down for her first CO.STARTERS session in Wheeling, West Virginia, she thought back to her days as a culinary intern at Thomas Keller's famous French Laundry. She remembered the precision, the attention to detail, and the ability to source quality ingredients she'd never heard of in order to nurture her guests. If she could capture that, she told herself, she'd hit a home run in her small town.
Sarah trained at culinary school in Paris, and has dreamed of owning her own restaurant for as long as she can remember. "I've always felt like there was a limit on my potential in a normal job, a point where the possibilities cap out," she noted. "Running my own business—and the freedom of that—it just felt like the potential is endless!"
Seeking to transform Wheeling's historic Main Street courtyard into a cafe, Sarah found support through Wheeling Heritage and CO.STARTERS. Through the CO.STARTERS Core program, she found the support and knowledge she needed to launch a successful venture. "It gave me so much confidence. I felt like I had a web of people who had my back and who would lend a hand on anything I didn't know how to handle. Plus, the topics in the CO.STARTERS curriculum were just so helpful. They guided me through each aspect of having your own business."
"Running my own business—and the freedom of that—it just felt like the potential is endless!"
Sarah's on Main is now a thriving bakery and cafe, viewed by many in the Wheeling community as the jewel in the local food scene's crown. Sarah's team serves sandwiches constructed atop homemade baguette-style loaves, along with pastries and a fully-stocked espresso bar. Sarah believes in the food quality of fine dining without the stressful culture, and her guests can't stop raving about the place.
Even though her restaurant has been up and running for a few years now, but Sarah still keeps in touch with her CO.STARTERS cohort. "Knowing other business leaders in the area, having gone through the program with them, has really boosted my ties to the community and lent me the support I need."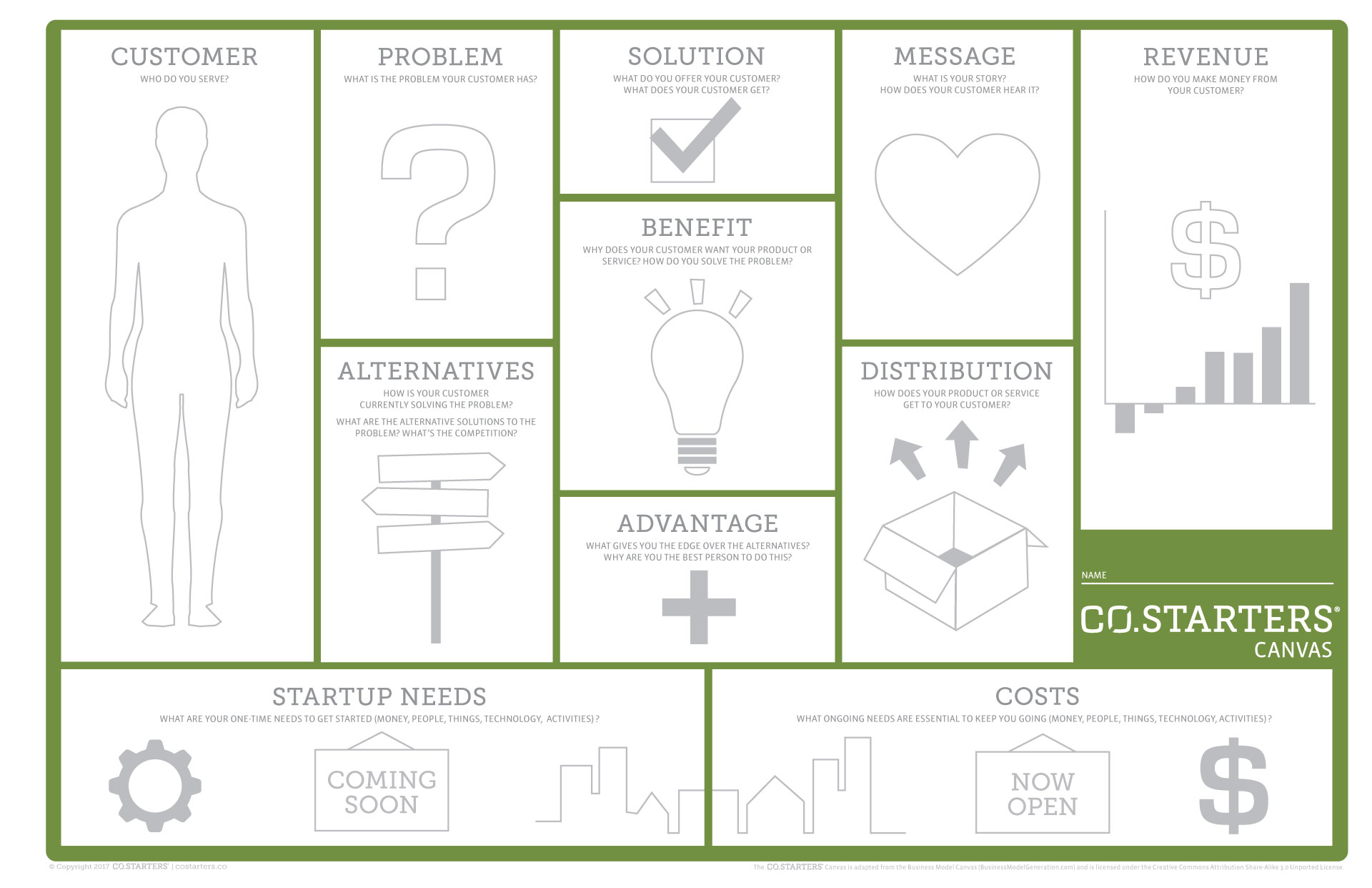 Looking for tools to get started with your own business idea?
Download our free CO.STARTERS Canvas, an intuitive visual map to help entrepreneurs move their ideas forward.