BUSINESS LAUNCHING WORKSHOP
Built on the CO.STARTERS core program, this three-hour workshop helps participants work together to explore their ideas through the CO.STARTERS Canvas, learn how to refine their models through meaningful customer feedback, and define next steps.
Whether just getting started, stuck on a particular issue, or in need of a refresher, this workshop will provide the jumpstart needed to get people moving.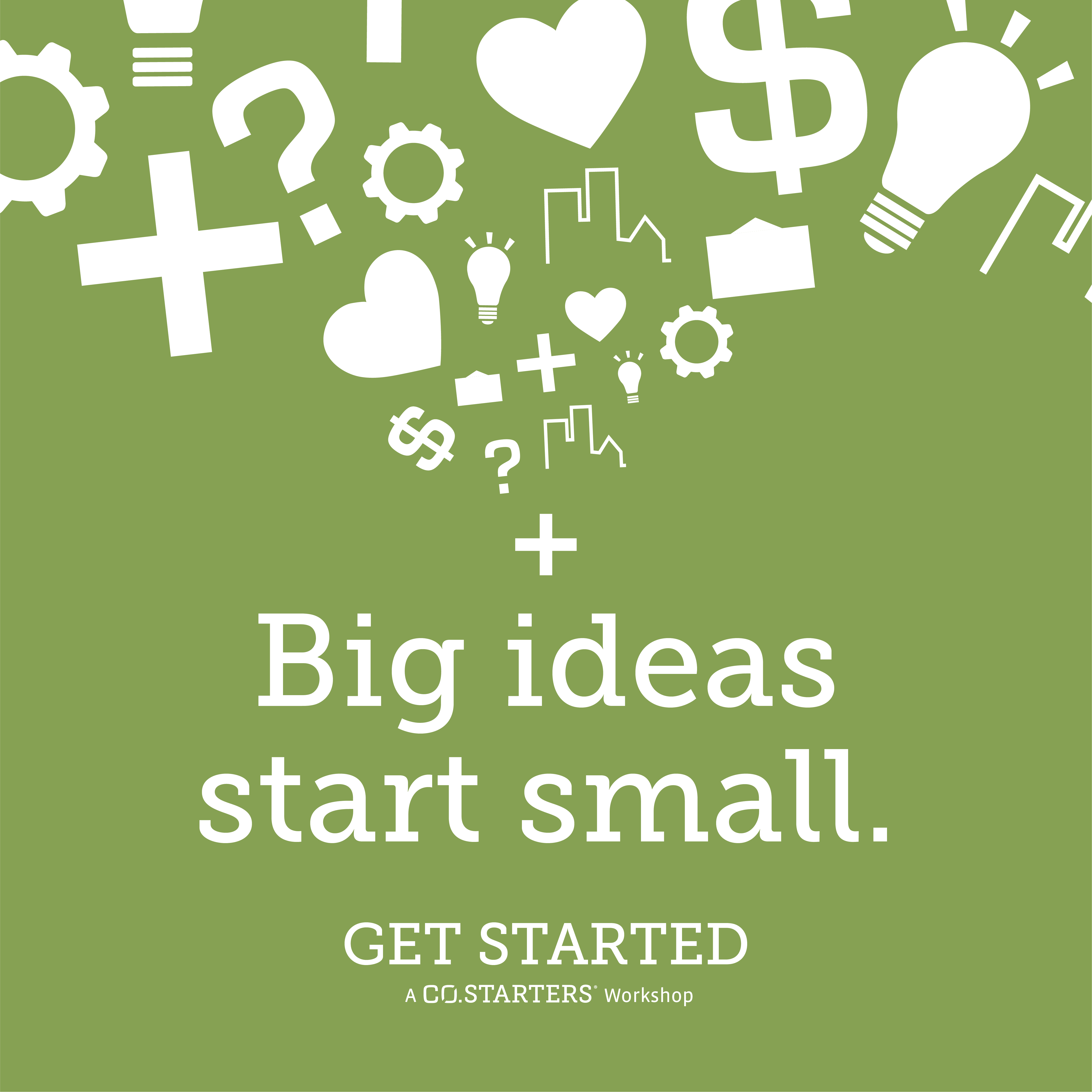 PART 1:
Explore Your Idea
In this section, participants learn how the CO.STARTERS Canvas can help get ideas out of their heads into a format that can be refined over time. They also dive deep into understanding their customers.
PART 2:
Refine Your Model
Once ideas are mapped out on the Canvas, participants learn how to use customer feedback to refine them. They also are encouraged to find ways to start small in order to get in front of customers sooner and begin testing their ideas.
PART 3:
Define Next Steps
As the workshop concludes, participants define actionable steps that can be taken in the next hour, day, week, and month to move their ideas forward.
How the Get Started Workshop helps your community:
Provides an easy entry point for starters who are stuck

Helps channel starters into more intensive supports

Promotes inclusivity when used as a community outreach tool

Makes it easy to collaborate with other community-based organizations to extend reach

Requires only a low lift to implement with high impact results