Nevertheless, We Rise
We at CO.STARTERS are in the trenches right now with the entire small business support community, slogging through red bottom lines, loan application purgatory, and a constant barrage of not-so-good news.
What keeps us going? The fact that it's not all bad news. In fact, through the ongoing conversations we've been having with community leaders and entrepreneurs across our network, we're finding some increasingly bright spots emerging above the gloom. 
Our favorite thing about entrepreneurial thinkers is how they persevere—how they face challenges head on, with the same grit that helped them start their business to begin with—and how they thrive on solving problems. 
Come up for air with us for a few minutes as we celebrate some good news from entrepreneurs in the time of COVID-19: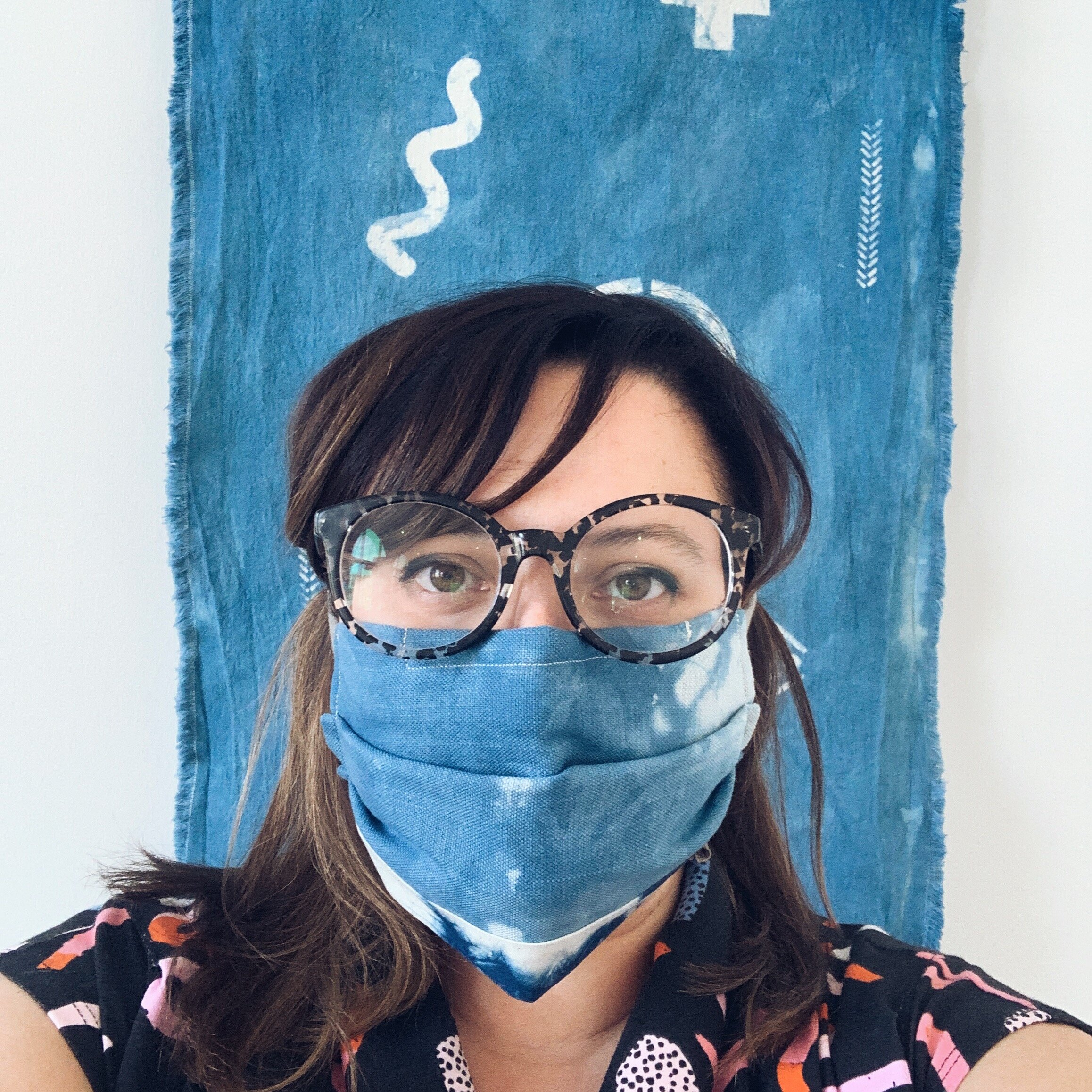 Makers across our network jumped in to make protective gear. Garner Blue in Jackson, TN is selling out of their hand-dyed fabric masks as fast as they can make them. In Birmingham, AL, Bib & Tucker Sew-Op launched a Sew to Slow COVID-19 campaign to help anyone with basic sewing skills occupy themselves while helping their community.
The Good Work Society out of Richmond, VA, founded by CO.STARTERS Facilitator Larkin Garbee, launched a funding campaign to produce 3D printed and foam face shields through local makers, and has now distributed more than 19,000 GOODSHIELDS with 30,000 more in production.
In Lynchburg, community makerspace Vector Space has been providing 3D printed face shields for medical workers in their community, and also designed a folding intubation box they have produced locally and shared the plans for on GitHub. They also started Repair Cafe, repairing items at no charge while providing educational videos to help people do their own repairs at home.
In the wake of the shutdown, CO.STARTERS graduate Mindy B's Deli in Chattanooga, TN launched a #FrontlineMeals campaign and enlisted the community to help them deliver more than 900 hot meals to hospital, police, and fire workers.
When tornados hit Chattanooga, TN just a few weeks into the shutdown, CO.STARTERS graduate Dish T'Pass raised money through social media to cater more than 4,000 meals and snacks for tornado survivors and responders out of their shuttered kitchen.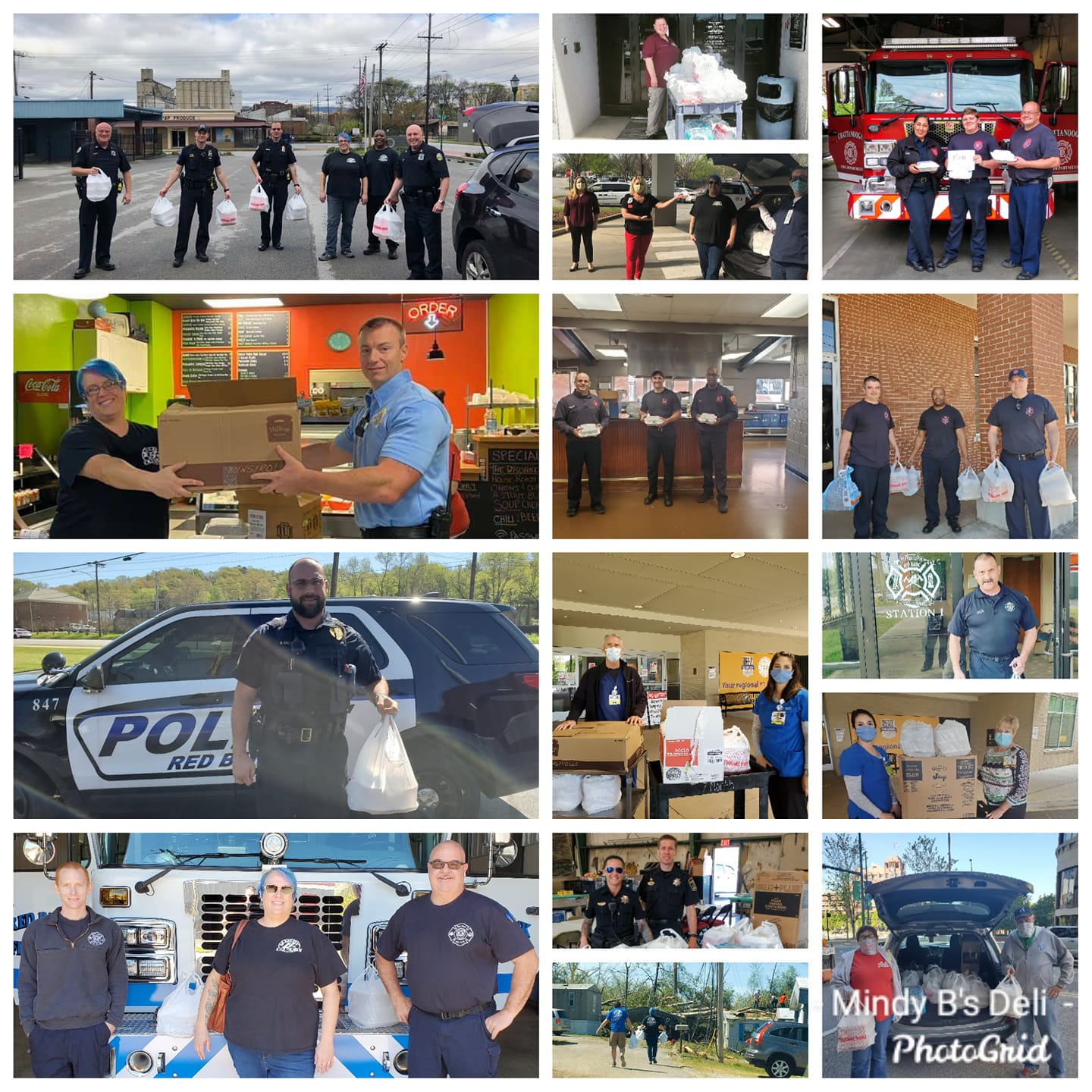 Reunion Shoe Co., a CO.STARTERS graduate in New Orleans, was featured in Better Homes & Gardens magazine right before the shutdown, sparking a huge boost in sales. They used the influx of orders and COVID-19 restrictions to find creative ways to organize their space and streamline processes so they could get the sea of shoe orders out in spite of the shutdown.
To support their community of creative entrepreneurs, Create Birmingham program director Jessica Moody took the opportunity to start recording a "Conversations with Creatives" video series, capturing the startup stories of creators during their downtime.
LAUNCH Harrisonburg created a "Rock Strong" t-shirt to raise money for their Resilience Grant fund for local small businesses and help boost community spirit. While they hoped to sell 200, their community rallied and bought 330.
The Nice Center out of North Dakota State University launched an effort to provide digital support for small businesses needing to get their products online, and just received grant funding specifically to help farmers.
Incubator Works in southern New York state ran a virtual CO.STARTERS Get Started Workshop for aspiring entrepreneurs and had so much engagement they kept the group going. The group dynamic allowed their team to mentor multiple entrepreneurs at the same time while enabling them to also support each other.
Within the CO.STARTERS network alone, more than 400 business starters have continued to receive critical support as programs in progress moved to virtual delivery, while another 500 small business owners have found help and support through our small business recovery response efforts.
These are just a few of the many positive stories we're hearing from our network of amazing communities. As federal assistance has stumbled, entrepreneur support organizations and small businesses leaders across the country have rallied to support each other and themselves, proving the value of the ecosystem approach. 
There's hope on the horizon, folks. We're not just blind optimists. We've seen the resilience of the small business community firsthand. We're believers that pressure plus preparation has positioned our community partners right at the place they are needed most—on the frontlines of economic recovery. We're believers in the entrepreneurial heartbeat of the human spirit and its ability to not only rise above, but to be better than before.
What's your small business good news story? Tell us here or tag @costarters on social.
Top photo: Bib and Tucker Sew-Op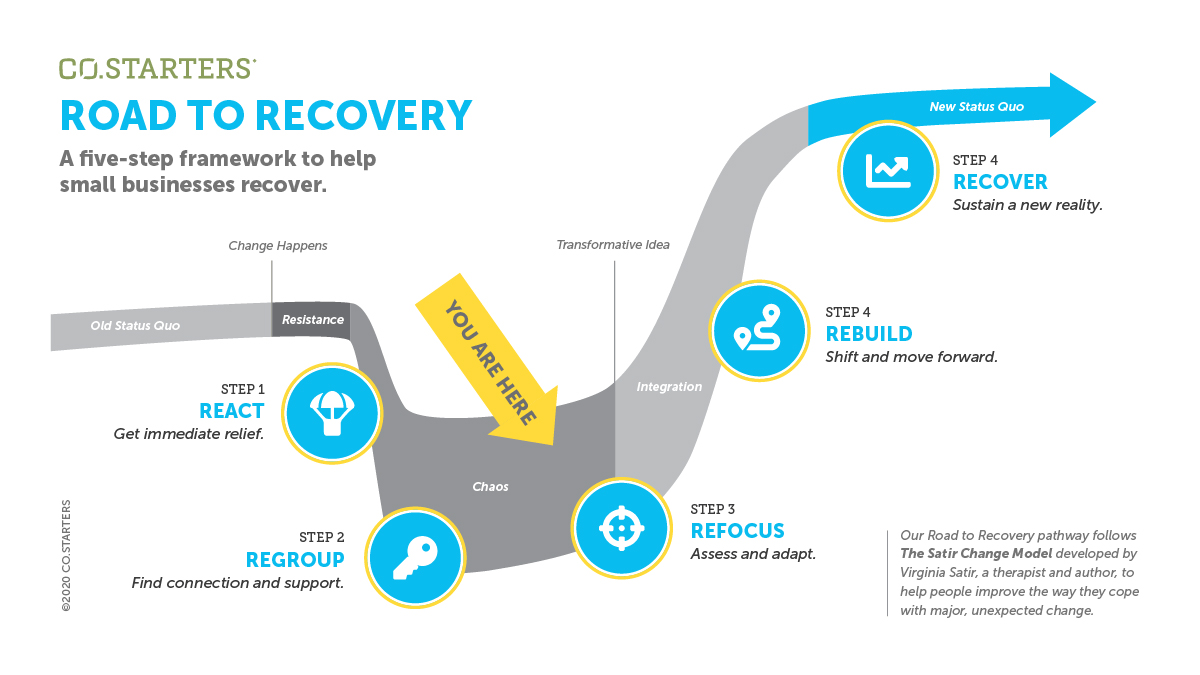 Help Small Businesses Recover
We believe in the future of small business so much we created a Road to Recovery initiative to get them there. Explore our recovery programs and tools to help entrepreneurs find a path out of the chaos to the other side.