This article was co-authored by Anika Horn and Enoch Elwell.
As ecosystem builders, we are committed to serving the entrepreneurs in our communities. To do our job well, we need to know who they are and what they need. But how do you find these entrepreneurs—especially those who are just emerging or are historically marginalized? How do we ensure we support entrepreneurs in leading local ecosystem efforts, that our services and interventions are entrepreneur-centric and that we listen with empathy?
I sat down with three experienced entrepreneurial ecosystem builders who share their approaches to putting entrepreneurs front and center.
Active listening leads to empathy and rallying support
Melanie Lenci started Kick-Ass Entrepreneurs (KAE) in January 2018 out of love for entrepreneur stories and visiting new venues. Before Covid-19, she hosted Entrepreneur Story Time events in Santa Fe, New Mexico, where the community gathered to hear a different local business owner share her/his story at a different bar or restaurant each month. Entrepreneur Story Time events became an anchor in Santa Fe's entrepreneurial ecosystem, drawing crowds of 25 to 65 enthusiastic community members, local economic development officials, potential investors and other entrepreneurial support providers. No presentations, no sales, no pitches. Just stories.
"It's grown organically. We want to hear what's real because that's what people can relate to and connect with. All of a sudden the community is rallying around the local business owner asking 'What's next and how can we help?' I love giving entrepreneurs a place to tell their story and it's incredible to see the community gathering around it naturally. While we've moved our events to Zoom for now, I can't wait to get back together in person to show our entrepreneur community and local bars and restaurants some much needed love."
Enoch Elwell describes himself as a community builder and advocate for nontraditional small business founders. To put his words into action, Enoch founded CO.STARTERS in 2013 where he is dedicated to helping people and communities thrive through entrepreneurship. How does Enoch keep the needs of founders at the front and center of his work?
"When I started this work, entrepreneurs were my primary circle of friends. I would have regular meetings with different founders to check in and find out how they were really doing. It's so valuable. I would have anywhere from five to forty one-on-one conversations per month with small business owners in my area, it might be coffee, an advising session, or just a phone call. It was a simple way to keep me rooted, grounded and connected with our local ecosystem."
Design entrepreneur-centric solutions
Evy Collazo works at Colmena 66 in Puerto Rico. Instead of directly providing services to entrepreneurs, Colmena 66 acts as a resource directory for entrepreneurs in Puerto Rico (which, even though it's a small island, counts 78 different municipalities! Who knew?).
"If something doesn't work, we don't hesitate to stop a program or end a referral relationship."— Evy Collazo Muñoz
"Our main focus is to connect entrepreneurs with resources so we have built relationships with other entrepreneur support organizations on the island including less obvious ones such as universities that cater to their entire community as well as some government offices. We manage a central calendar of events and a resource directory for entrepreneurs across Puerto Rico. We have a partner network of approximately 240 entrepreneur support organizations and refer founders directly to them. But that also means following up from time to time to ensure we are sending the right people to the right places. Every now and then, we run surveys to assess entrepreneurs' needs and to receive feedback on the effectiveness of our efforts. If something doesn't work, we don't hesitate to stop a program or end a referral relationship. We have—hopefully—built enough trust that entrepreneurs actually participate in these surveys because they know that we act on the results, with the need and wellbeing of the founders always top of mind."
"If I had to boil our approach down to one word, it would be 'trust'." —Evy Collazo Muñoz
What happens when we disregard founders' needs?
Evy Collazo: "In my previous role, I worked for a nonprofit here in Puerto Rico to implement this amazing 16-week entrepreneur support program where you learn how to start and grow your business. It only costs $100 and you get access to all of these resources and technical assistance. My colleague who was in charge only had three people sign up and we couldn't understand what was happening. In the past, she had run orientation programs to meet entrepreneurs in the respective region, talk about program details and answer questions. In this particular case, the municipality had agreed to cover most of the cost themselves and therefore saw no need for an orientation. What they missed was the opportunity to listen to what entrepreneurs in the region really needed. The program was going to run from 9.00 a.m. to 1 p.m.; the very few business owners in that particular town said 'I don't have the money to pay an employee to stay here those four hours. I run my business by myself.'
"From then on, I made it a point in our meetings to remind everyone that we weren't simply coordinating the trainings, it was also our job to find out what entrepreneurs in each municipality needed and how we could best meet their needs. For example, I don't have children so I assume that working mothers have the day off because their kids are in school. I assume they will want to take a program from 9.00 a.m. to 1.00 p.m., but the reality is that some moms have a part-time job and simply can't do nine to one but they might be able to do six to nine and have their mom take care of the child that one night a week."
"We can't assume. We have to ask questions." —Evy Collazo Muñoz
Melanie Lenci: "Not long ago, there was a Request for Proposal (RFP) from the City's office of economic development to fund ongoing entrepreneur support. We had had this really hyperlocal, homegrown business accelerator program that had been going on for 10 years and it was fantastic! But the city instead awarded the funding to a more global program that brought accolades from other countries but, obviously, wasn't as deeply embedded in our local community as the homegrown program. The local program had been a central hub for connecting founders to the resources, information, mentors and talent they needed. They also held events that drew up to 200 people and really became a place to hear founders' pitches, connect across industries and to celebrate local entrepreneurs."
"I didn't feel that the needs of local entrepreneurs were considered in this decision to bring in a globally-minded program instead of supporting the already established hyperlocal accelerator." —Melanie Lenci
Let entrepreneurs be leaders
Enoch Elwell: "The biggest issue I see is that there is this fixed idea about what a business is and what good business support looks like. So we have an established traditional business support infrastructure that requires a lot of energy and funding to maintain, but may be 10 or 20 years behind the current moment of entrepreneurship today. In reality, we have so much entrepreneurial talent that doesn't fit these outdated support models. Instead, these founders operate at the grassroots level and often rely heavily on informal support from other, more experienced entrepreneurs. Pretty much all of our work at CO.STARTERS is built to close that gap, but we always start with the informal work: that's business owners helping each other. We help them become a little bit more sustainable and a little more successful in a strong peer network, and then we connect them with the formal support structures as needed.
"There is this fixed idea about what a business is and what good business support looks like when in reality, we have so much entrepreneurial talent that doesn't fit these outdated support models." —Enoch Elwell
"For example, we worked with a community in Wisconsin where a bunch of local business owners came together to help build up their downtown. The local economic development leaders and local city leaders said 'We've tried all the programs. We've given away free lunches and we organized all these business support programs and nobody showed up. There are just no businesses here.' As CO.STARTERS, we listened to the needs of the local business owners who insisted there WAS a need. We helped them self-organize, provided them with some models to support fledgling entrepreneurs and they proved to all the local leaders that they were onto something.
"If you empower the people who are doing the work, transformation happens." —Enoch Elwell
"In fact, they had so much demand, they ended up launching two programs at once and ended up being recognized by the state as the most successful accelerator program in the state, even though they weren't focused at all on high-tech or high-growth startups. But all these new small businesses that created one job at a time were more productive (in terms of jobs created and businesses launched) than the accelerator programs in the state.
"It just goes to show that if you empower the people who are doing the work, transformation happens. And sometimes that means that we need to expand our perspectives. We all live in our own echo chambers, whether we like it or not. We are blind to what we can't see because it happens outside of our known circles, but it is still happening."
"As ecosystem builders, the more we can participate in other perspectives, the more we can see the bigger picture, and the more we can listen and try to understand views that are different than our own. We must embrace diversity." —Enoch Elwell
Ecosystem builders as vanishing mediators
Enoch Elwell: "I believe one of the most important things, particularly when you're in a support role for entrepreneurs, is building processes that actively fight our inclination to build more hierarchies and layers into our support model. Our objective should be to make ourselves unnecessary. If we are truly in this to build thriving communities, then, after some time, that community should thrive without us. A friend of mine uses the term "vanishing mediator." I think we, as individuals or organizations supporting entrepreneurs, should remain very conscious of the fact that we're trying to build models that help catalyze a living network. As soon as you become a dependency in the system—something or someone that's required for the system to survive—we can easily start getting away from putting entrepreneurs front and center. If we are more concerned with how we're raising funds to keep our organization alive than we are with helping founders build a self-sustaining network, we are drifting away from these basic principles.
"One thing that has helped me is switching my perspective to that of an entrepreneur myself. I suggest we should all think of ourselves as entrepreneurs who use ecosystem building instead of vice versa."
Meet entrepreneurs where they are
One theme we identified is that we need to meet entrepreneurs where they are—a piece of advice that holds true in many facets of ecosystem building. When engaging with "entrepreneurs" be mindful that the term itself is loaded with images of hoodie-wearing twenty-somethings huddled around computers or maybe even a suit-wearing executive. As Enoch points out, the Western notion of what defines an "entrepreneur" is limited. "People have been launching and running businesses for thousands of years. Creating and exchanging value through commerce is actually quite intuitive! It's only in the last few decades that we have added layers of MBA-speak and over-intellectualized this very human phenomena. We need to remove the artificial barriers and the overcomplicated language to create more access to something that should be very straightforward."
Melanie adds "Santa Fe is a relaxed and social place. People like to get together after work, have a beer and chat. That's why KAE Entrepreneur Story Time events happen in the evening, from 6:30 to 8:30 p.m., allowing for time to schmooze and network before and after the featured entrepreneur storyteller shares."
Keep in mind that not all potential entrepreneurs think of themselves as such, especially in historically marginalized and underserved communities. They might identify as "creatives" or "hustlers" or simply people who try to make do with what they have at hand (possibly the best definition of an entrepreneur!). Consider creating and promoting events and opportunities that connect with people outside of the "entrepreneurship," "business," or "startup" world.
This is the first installment of a seven-part series "7 Principles for Effective Ecosystem Building" that emerges out of a series of Fireside Chats hosted by Social Venturers between September and December 2020. Fireside Chats are peer-to-peer knowledge sharing sessions with entrepreneurial ecosystem builders passionate about leveraging entrepreneurship in their communities as a force for good.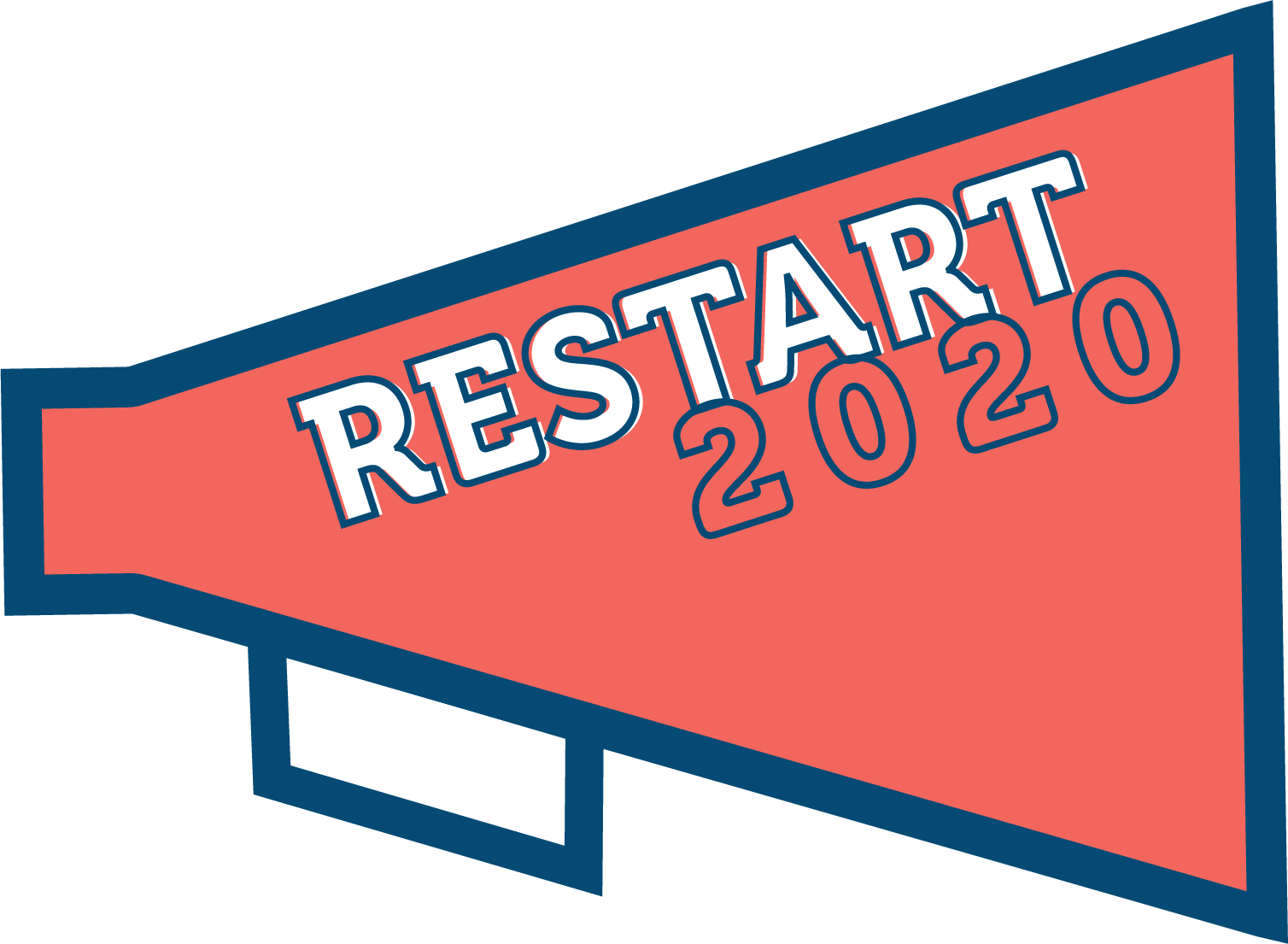 Put entrepreneurs at the center of your strategy.
Join RESTART 2020, a deep dive for development leaders to explore entrepreneur-led ecosystem building as a pathway to a new economy.