"Even if you don't realize it, you are always a business person when you are an artist."
–Miriam Omura // Miriam Norris Omura Art
Supported by Create Birmingham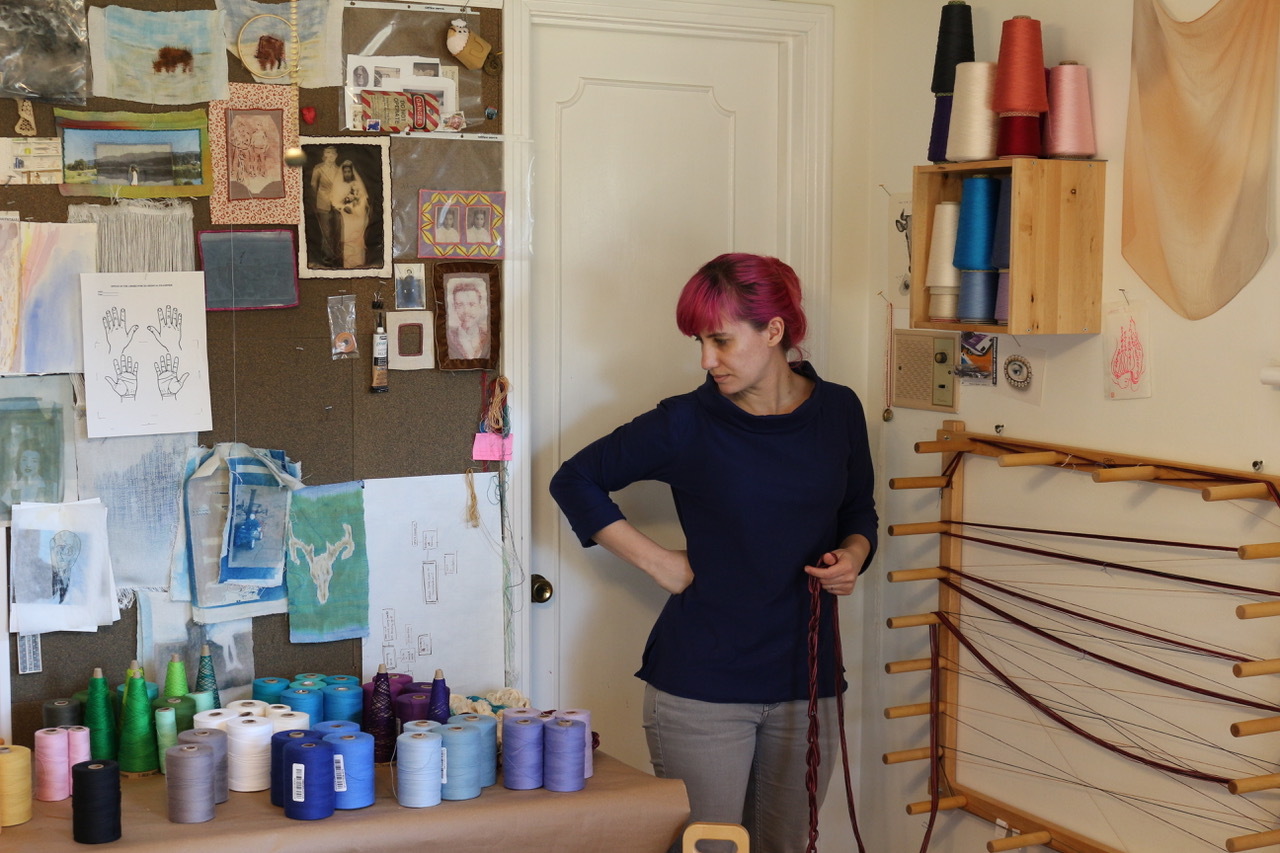 "Even if you don't realize it, you are always a businessperson when you are an artist."
–Miriam Omura // Miriam Norris Omura Art

Supported by Create Birmingham
After 10 years of working in museums, Miriam Omura decided it was time to start making art again. She'd been out of the creative world since she graduated from art school, where she received formal training in textile work. 
Museum work wasn't disconnected from her artistic brain; but, after caring for other people's artifacts for so long, it was time to create her own imprint on the world.
It only took entering a few art shows and selling a couple pieces for Miriam to catch the bug; she had rediscovered her true calling. "Deep down, I knew I wanted a career in art—it's what I went to school for!" 
The only problem? Miriam's art school training taught her everything she needed to know about her craft, but nothing about how to sell her work. Nothing about how to get the word out, or how to price her own pieces, or how to turn her calling into a sustainable career. 
"After a few years of trying to figure things out on my own, I found Create Birmingham and CO.STARTERS, and that's when I had the realization: by setting out to be an artist, I had also decided to be an entrepreneur. Even if you don't realize it, you are always a businessperson when you are an artist."
Aside from practical matters such as business structures, taxes, and cash flow, the most valuable insight Miriam gained from CO.STARTERS was how to value her own artwork and time. She had been struggling to make ends meet with her main product: long, beautiful, hand-woven scarves.
"I had the realization: by setting out to be an artist, I had also decided to be an entrepreneur…you are always a businessperson when you are an artist."
"When we did the CO.STARTERS exercise where we calculated our profits one year out based on our price, I had this horrible realization that I was in the negative all the way through. And I realized that when I originally decided on my pricing, I hadn't considered the cost of my time!"
Miriam was originally valuing her scarves at $50–$75 a piece, but after including the cost of her time, the price for one scarf came out to a whopping $150. "That was terrifying," she admitted, "but I've learned that some people are willing to pay it for my work."
Business know-how is one essential ingredient to entrepreneurial success, but community support is the other. "CO.STARTERS connected me to so many other artists and businesses," Miriam shared. "I was able to get some of my products into boutique stores through connections I made during the program. I met so many businesspeople and artists that I wouldn't have otherwise, and CO.STARTERS has an incredible online presence here in Birmingham, it's been really helpful."
As a successful maker and entrepreneur, Miriam has some advice for hopeful artists and creatives: "Don't be discouraged. If the numbers aren't working out, you can always adjust. Have a clear dream—just be flexible about how you get there."
Be sure to check out Miriam's Instagram page to view her work—since starting out, she's added purses, bags, and other functional pieces to her inventory!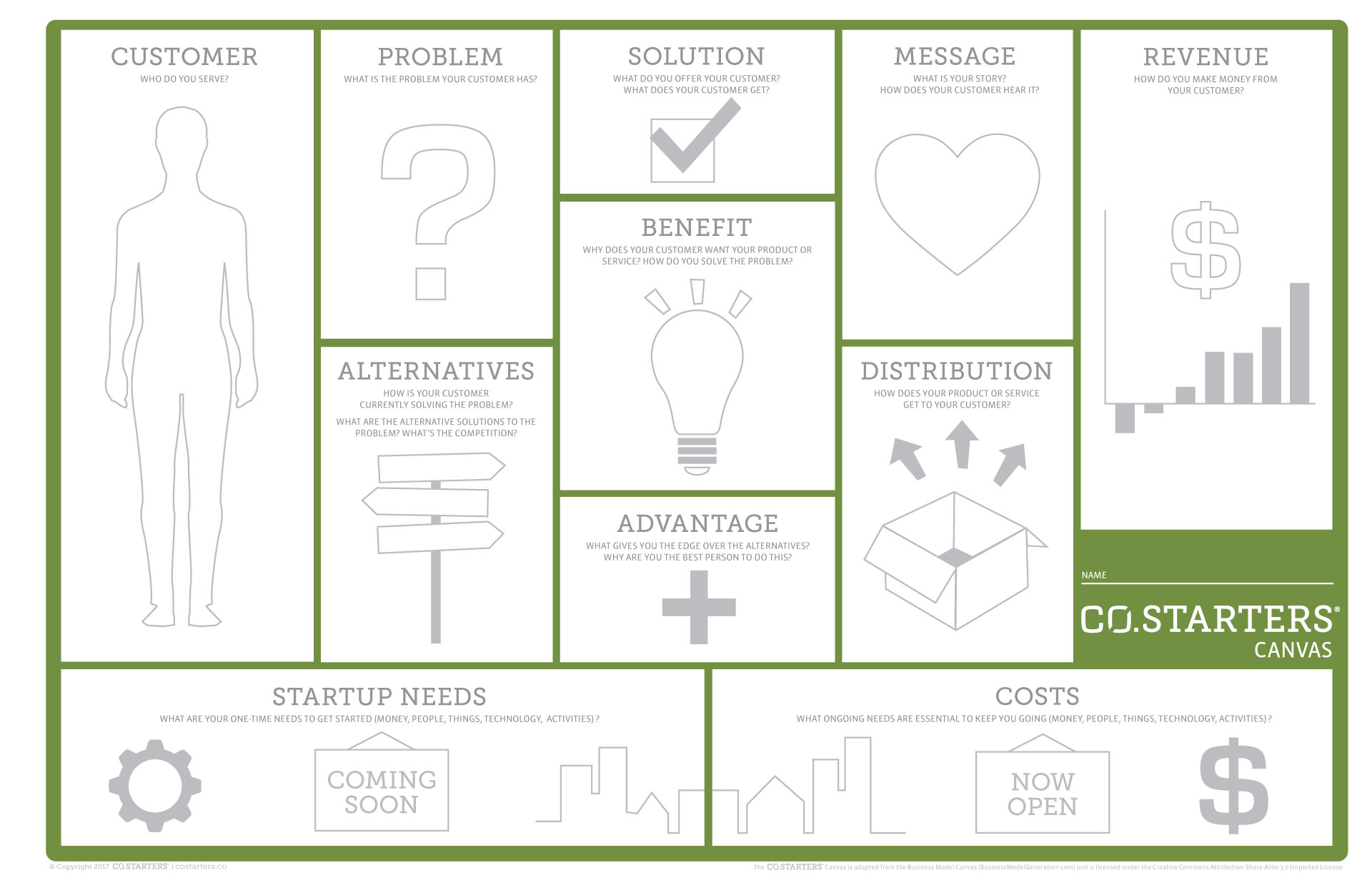 Looking for tools to get started with your own business idea?
Download our free CO.STARTERS Canvas, an intuitive visual map to help entrepreneurs move their ideas forward.