ECOSYSTEM SKILLS MODEL
COMMUNITY ROLES
IN ECOSYSTEM BUILDING™
What's your ecosystem building superpower?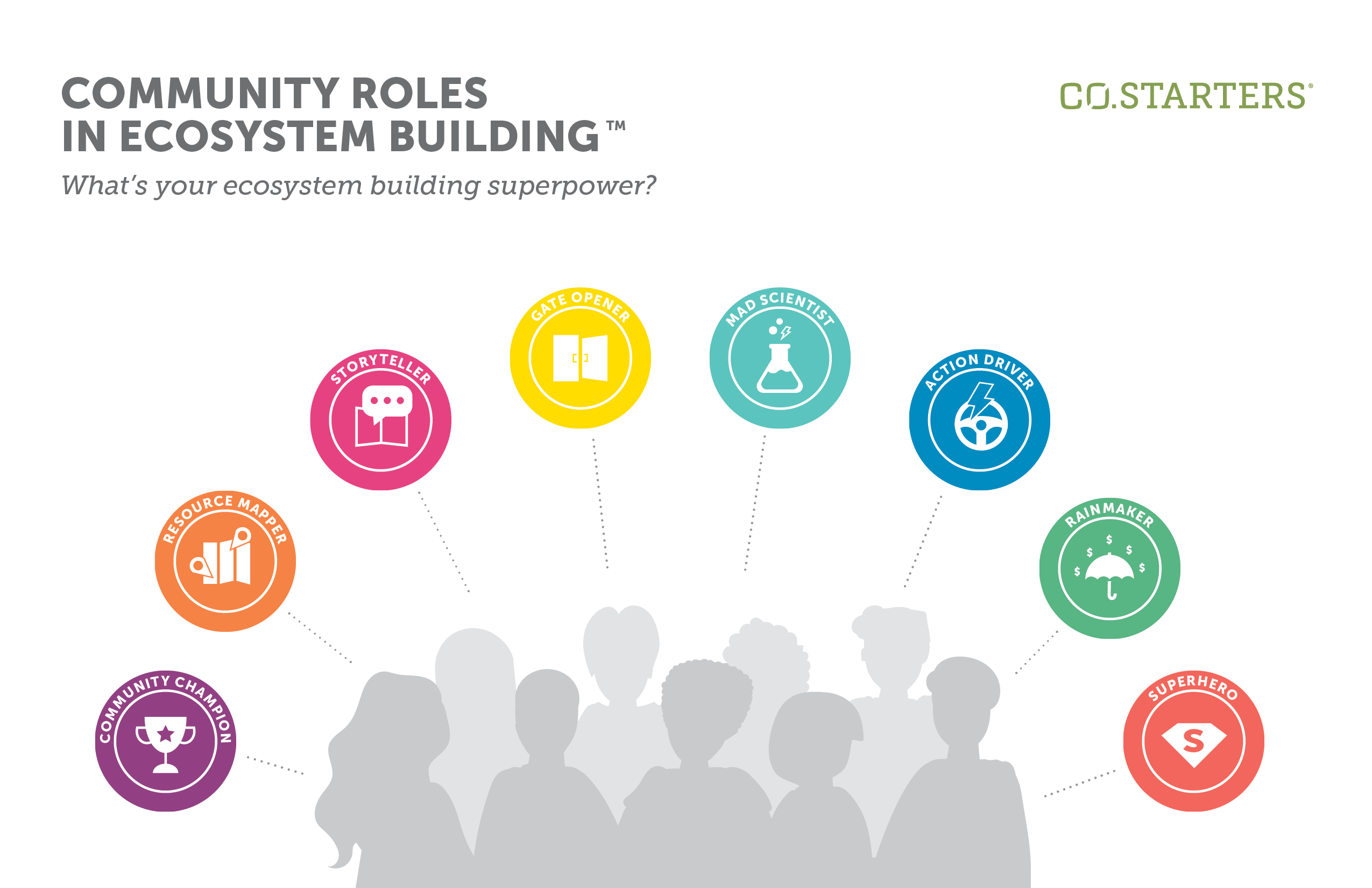 Developed from our learnings across hundreds of communities, the Community Roles in Ecosystem Building™ framework helps leaders identify skillsets in themselves and others that are key to ecosystem relationships.
Know your superpower
Understand how to differentiate and define essential skillsets.
Reduce burnout
Stop trying to do it all yourself and know what complimentary skillsets to look for.
Find collaborators
Move your ecosystem mapping mindset beyond institutions to individuals.
"We see this set of roles as a tool for a more rigorous understanding of how this new thing called "ecosystem building" actually works, and for helping ecosystem builders to do their work better and more sustainably."
–Enoch Elwell, CO.STARTERS Founder
Tools trusted by 200+ communities and 12,000+ starters.