"I used to be afraid of charging people, but CO.STARTERS really helped me to understand my value and the value of my time."
–Tara Taylor // She Got the Nerve
Supported by Innovate Springfield
"I used to be afraid of charging people, but CO.STARTERS really helped me to understand my value and the value of my time."
–Tara Taylor // She Got the Nerve
Supported by Innovate Springfield
Life coaches

are starters.
After a series of identity-shaking events when she was a teenager, Tara Taylor discovered her calling: helping other women identify their worth. That's why she started She Got the Nerve, a coaching and consultation service. In addition to her consultative work, she regularly speaks at engagements on the importance of self-confidence and self-knowledge. 
"I kept conforming to an image of what others wanted me to be instead of who I actually was," Tara shared. "When you go on that journey of discovering who you actually are, it leads to such a happier life. That's the life I want my clients to find."
Tara took part in the CO.STARTERS program at Innovate Springfield in the spring of 2019. "CO.STARTERS helped me to understand the business side of what I was doing. I was struggling to get a business plan together, find a team, and implement smart marketing. Having the opportunity to sit in a room with like-minded individuals really helped me to confidently explore the more logistical side of the business." 
Check out She Got the Nerve's Facebook page to learn more about Tara's venture and mission.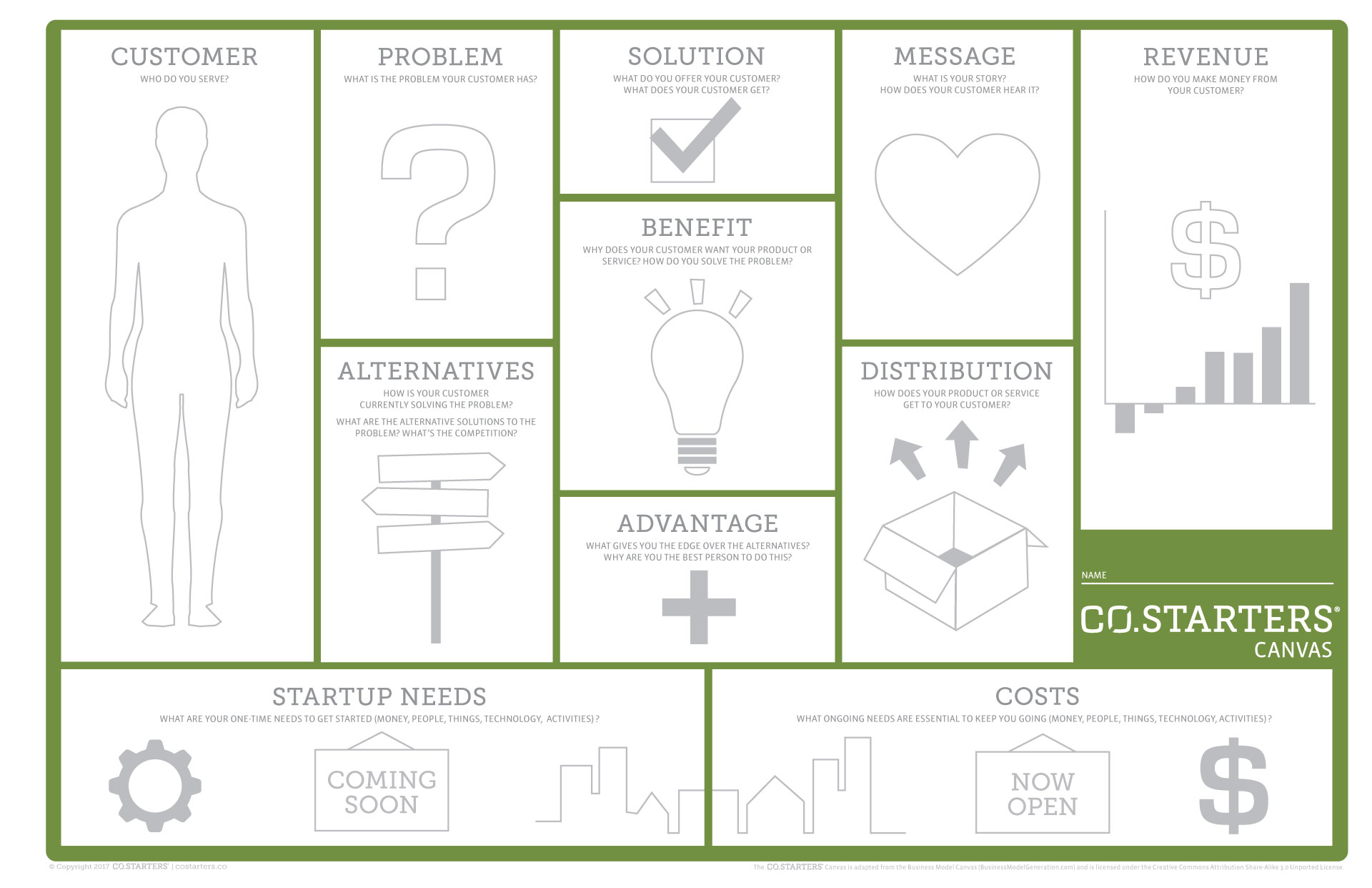 Looking for tools to support entrepreneurs?
Download our free CO.STARTERS Canvas, an intuitive visual map to help entrepreneurs move their ideas forward.